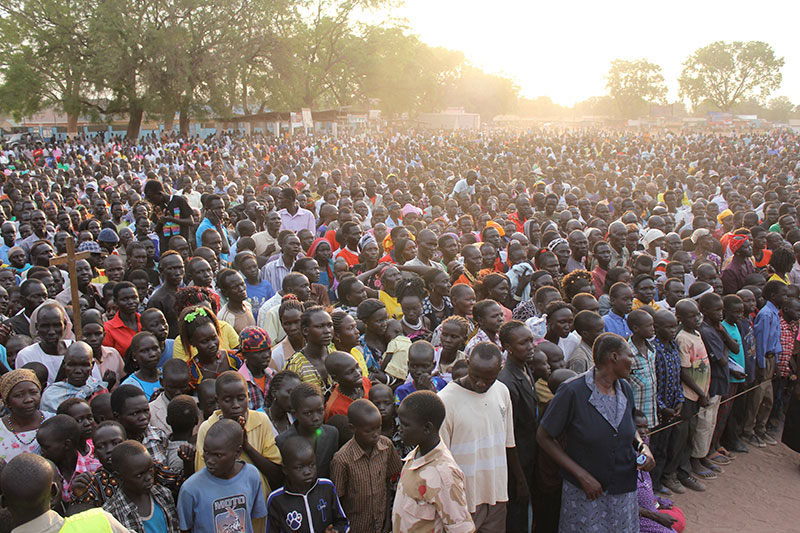 A Major Outreach is a traditional large scale outreach.
For this type of outreach, we usually work in larger secondary cities of a nation or we venture into neighboring countries that rarely or never get to hear the Word of God clearly presented. For many, it is a life changing experience where many are saved, healed and are touched by God in various ways. This type of outreach takes lots of planning and teamwork with national pastors and leaders and we typically put on a pastors conference in advance of the event to pour into their lives and to prepare them to receive new believers with follow up and discipleship.
"everyone who calls on the name of the Lord will be saved. " -The Apostle Paul, Romans 10:13
In Africa we have sponsored major outreaches in Kenya, Uganda, Tanzania, Malawi, Rwanda, Burundi, Mozambique, South Sudan, DRC Congo and South Africa.
In Central and South America, we have done major outreaches in Belize, Dominican Republic, Honduras, El Salvador, Nicaragua, Costa Rica, Panama, Columbia and Peru.
Want to find out more about this ministry? Use the contact form to let us know what you are interested in or wanting to help with and we will get in touch with you.
Donate to Major Outreaches Today: