Alsea Food Bank "Jeni's Place"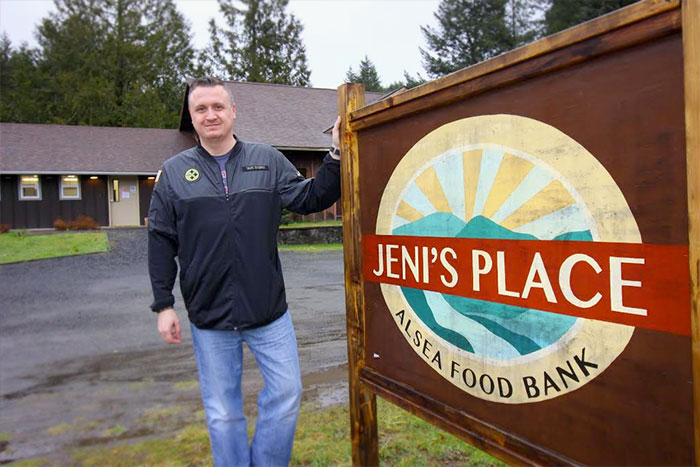 In 2015 Alsea Baptist Church donated their building to Worldwide Outreach. We renovated the building to house the Alsea Food Bank, which was formerly operated out of a shipping container at Alsea Christian Fellowship Church. This dedicated space allows Alsea Christian Fellowship, which operates the Alsea Food Bank, to serve lower income people with food and other assistance in the Alsea, Lobster Valley and greater West Benton County area. It has become a place where people meet their neighbors and connect with the people and pastors of Alsea Christian fellowship.
Donations are gratefully accepted for food and operations expenses.
Donate to Jeni's Place Today:
To volunteer or donate, please contact us below or call the Alsea Food Bank @ (541) 487-3663.